The Diana Watch from Russian Master Watchmaker and AHCI member Konstantin Chaykin is a stunning and innovative reimagining of the classic moon phase complication, and a piece of incredible beauty from the hands of one of the world's most prodigious watchmaking talents.
Presented in a case of diamond-set white gold with a mesmerising dial and blue pearl cabochon, the Diana Watch is as beautiful as it is unique, and in time honoured tradition, this elegant lady has her secrets too.
For almost three centuries watchmakers have replicated how we see our closest neighbour as it waxes, peaks and wanes through its faithful lunation of 29 days, 12 hours, 44 minutes and 2.8 seconds. By far the most common practice has been to display this critically permanent phenomenon via a disc with two opposing moons which rotates once every 59 days. Whatever manner it was displayed, one constant was a depiction of the moon itself, but in his Diana Watch, Konstantin Chaykin has awakened in our minds a different way of looking at this celestial transition, and in it demonstrates a completely novel and delightfully succinct solution to the challenge.
So subtle is the moon display that at first glance, it is not even obvious that it's there at all. The hand guilloché decorated dial is a radiant blue with a silvery 'lake' at its centre, and it is this in conjunction with the unfamiliar third hand which resembles Diana's hand mirror which indicates the phase of the moon, so when the pointer is at 6 o'clock and the 'mirror' filled with the light of the silver below, this is how Konstantin portrays the full moon. It is almost confounding in its elegance and simplicity.
The proprietary K01-6 manual winding calibre is a real accomplishment in its execution. It has been entirely conceived and created in house; its plates, bridges and tiny components fashioned in diminutive detail and lovingly hand finished to a standard only to be found from the finest watchmakers in the world, which Konstantin Chaykin surely is.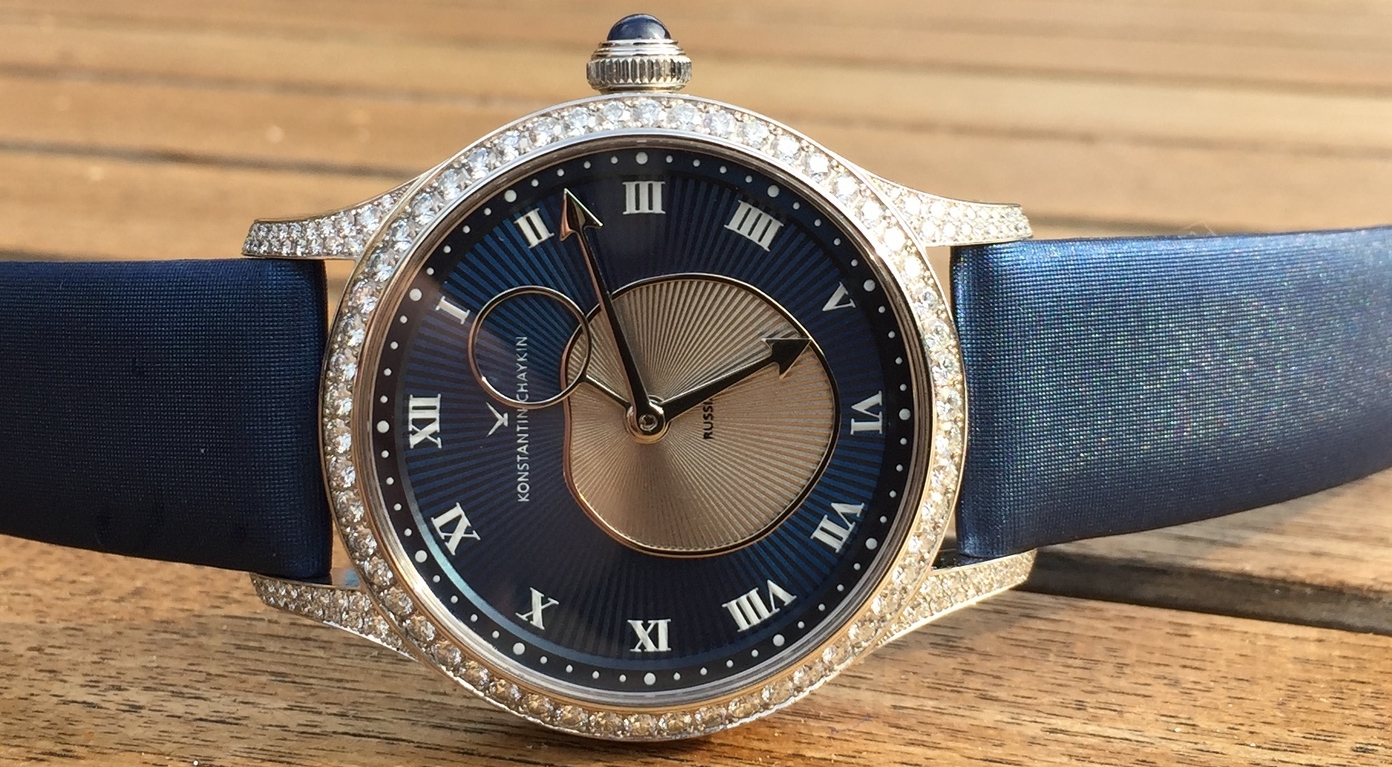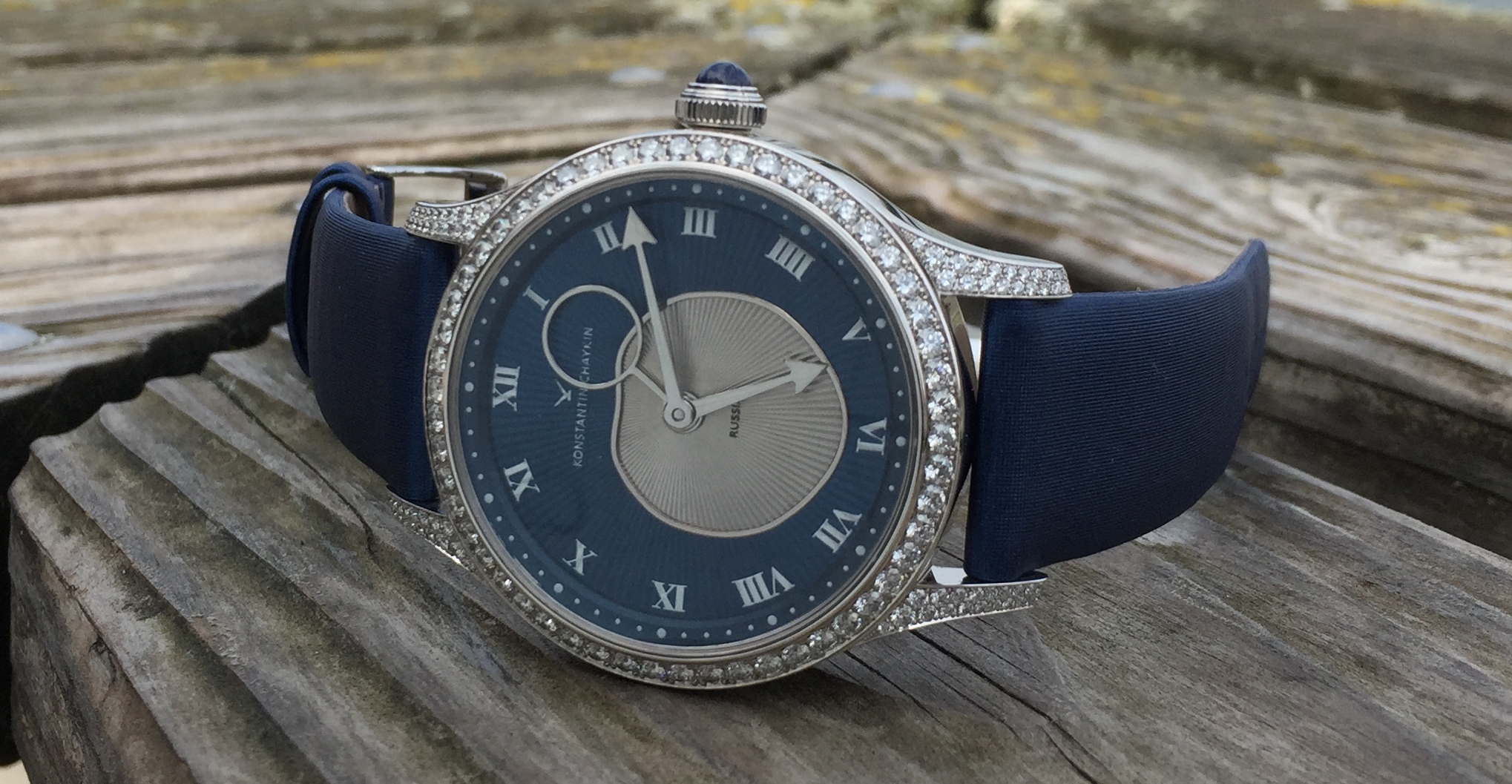 Considering the fact that Konstantin mastered his trade amid a disjointed Russian watchmaking industry with no formal training infrastructure to nurture new generations, the invention and improvisation - not to mention the absolutely meticulous finesse which goes in to every Konstantin Chaykin piece is pretty astonishing. Here are entirely new solutions to the art of watchmaking, using in house designs and hand made calibers which continue to push the frontiers of horology and Chronolux Fine Watches are excited to be appointed to offer these exceptional works of horologic art.
It's an honour to be able to work with this man. I have no doubt that he is one of a very small number of true inventors of horology still around today and his gift is both extraordinary and totally unique.
Konstantin Chaykin Diana Watch: Technical details
Movement
Calibre: K01-6 manual winding in-house manufacture movement
Jewels: 17
Power Reserve: 48 hours

Case
18K white gold with diamond-set bezel and lugs, crown with blue pearl cabochon, sapphire crystal and exhibition caseback
Dimensions: diameter 40mm, height 12mm

Functions
Hours, minutes, moonphase

Dial
Blue with silver moonphase panel, hand guilloché decoration, applied roman numerals